Machining Capabilities & Wood Jambs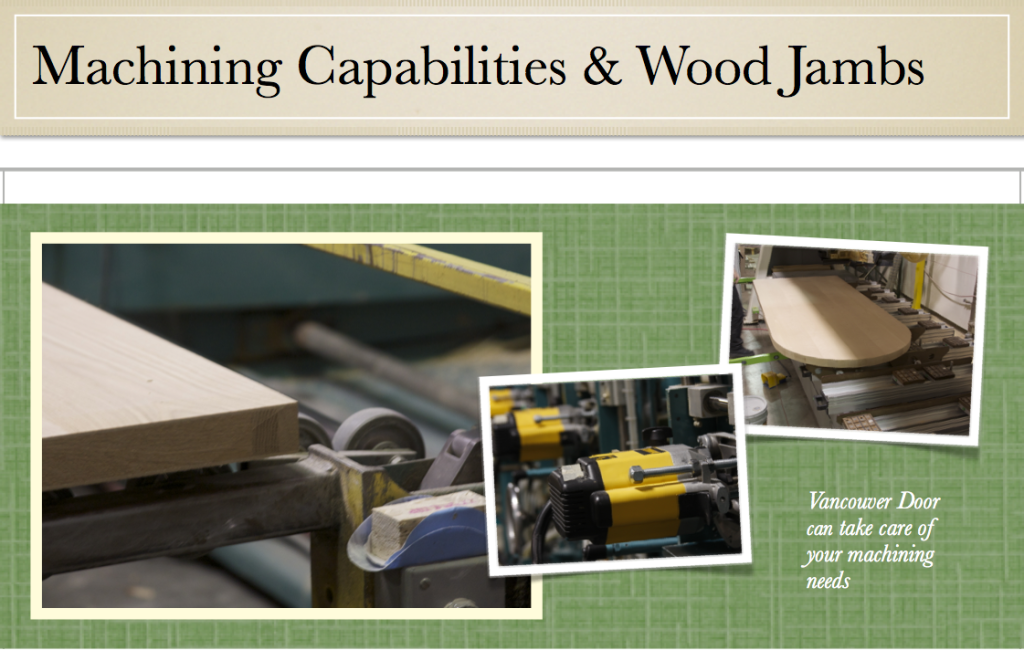 WOOD JAMBS
Wood and wood veneered jambs in many species. Side light jambs are also available. Available non-rated, 20 to 90 minute rated. Positive Pressure "S" label available in 20 to 90 minute singles and pairs. 20 minute rated wood jambs in sizes up to 4'x9' singles and 8'x9' pairs.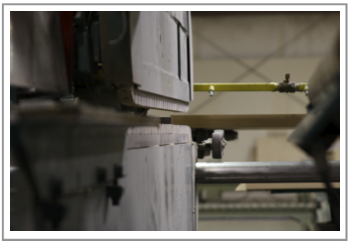 FACTORY MACHINING
Doors can be prepared for any standard or custom hardware. Precision factory machining and pre-fitting ensure proper hardware preparation for tolerances specified by National Fire Protection Association (NFPA), the Architectural Woodwork Standards (AWS), the Window and Door Manufacturers Association (WDMA) and the Door and Hardware Institute (DHI). Some of our machining options include:
Concealed Vertical Rods (Less Bottom Rod – LBR)
 Raceway's (Wire-chases)
Concealed hinges, Anchor hinges, Pivot hinges
Mortised door bottoms
Mortised edge guards
Our expert staff can coordinate your projects to ensure a smooth installation of hardware to doors.
PARTITIONS, WALL PANELS & DESK TOPS
Provided in any specie veneer or plastic laminate. Sizes up to 4'x10' in 1" to 1-3/4" thick with edge banding to match or as specified.
INLAYS, QUIRKS, APPLIED MOLDING
Inlays, quirks (grooves), applied molding can be provided in many differentconfigurations and sizes based on your specifications.